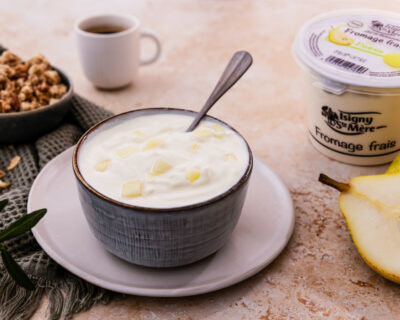 The Isigny Sainte-Mère Cooperative brings out a new Fromage Frais:
22 June 2023
The Cooperative's very first varieties of Fromage Frais were produced in 1939, but it was not until 1973 that they were available in traditional dairy shops and cheesemongers.
Since then, the Cooperative has been constantly innovating to offer ever-more delicious Fromage Frais, both plain and with fruit.
A new Fromage Frais was added to the Isigny Sainte-Mère range in April: Fromage Frais with pears. An authentic, natural recipe made with milk from Normandy, with no preservatives or colourings. A creamy treat, enriched with tasty chunks of pear… A perfect blend of the gourmet taste of fromage frais and the refreshing flavour of pears. A creamy texture with generous, delicious pieces of real fruit.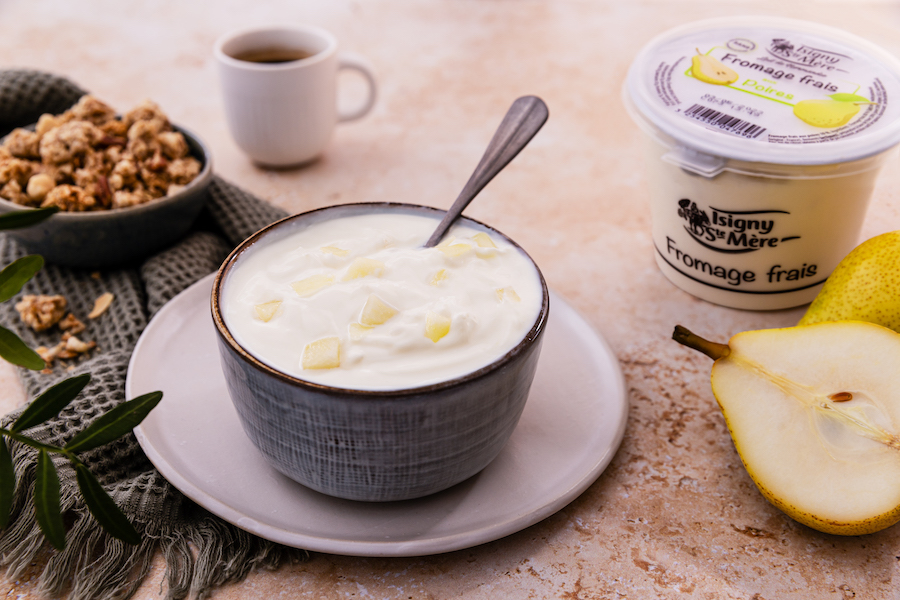 As proof of their excellence, our varieties of Fromage Frais have won 47 medals at the Concours Général Agricole agricultural show since 1991, including 19 gold medals!
You can find the Fromage Frais with Pears and our entire range in supermarkets and hypermarkets:
Plain Fromage Frais: Creamy Fromage Frais or Country-style Fromage Frais "Campagne".
Fromage Frais with Fruits: Strawberries, Raspberries, Apples, Pears, Madagascan Vanilla.