OUR ISIGNY PDO CRÈME FRAÎCHE
Firm, delicious, generous, and full-bodied… The first cream to be recognised by a Protected Designation of Origin label, Isigny PDO Cream is made using our best milks from the Bessin and Cotentin regions.
This PDO label rewards the quality of our Cream, created from an exceptional terroir and the unique know-how of the men and women of our Cooperative.
It is now overwhelmingly popular worldwide among both consumers and leading chefs for its unique taste, ivory colour and firm texture.
Isigny PDO Cream is a refined cream,described by some as "extraordinary".
It can be melted, whipped, mixed, whipped into a Chantilly-type cream, used as a topping, etc.
In restaurants, it can be used warm or cold, offering a creaminess and texture that holds up well to cooking, and can be used to make sauces and accompany fish or meat dishes.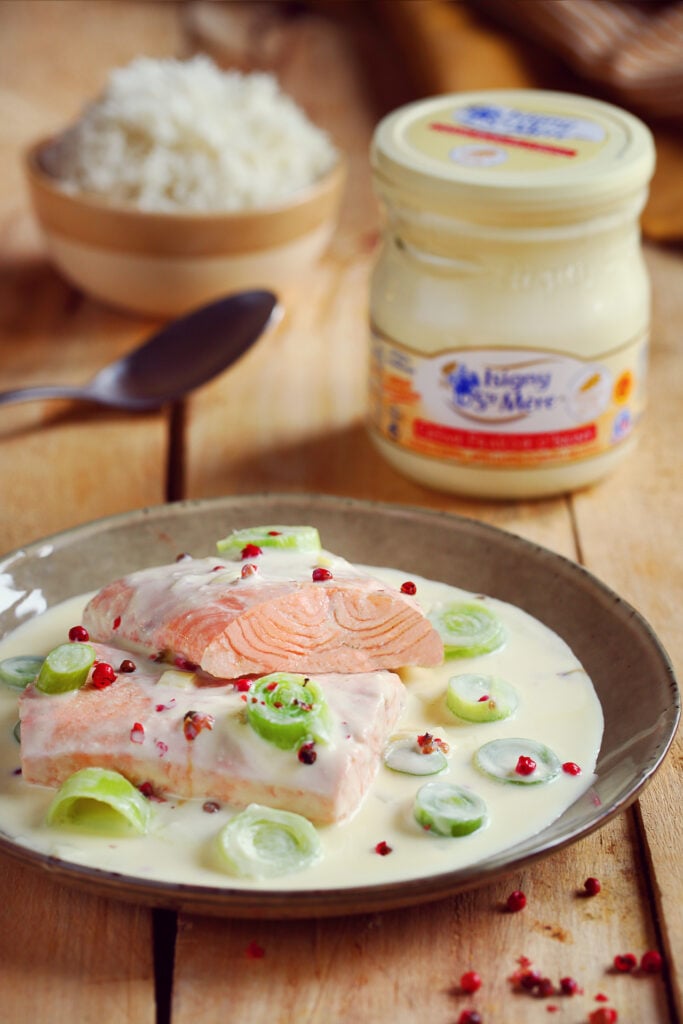 Characteristics
Made from the same ingredients as our Butter
It is made with milk from our 380 farms in Normandy, within a geographical area of 175 municipalities around Isigny-sur-Mer.
It has a fat content of 35% or 40% and has been granted the Protected Designation of Origin (PDO) label
It is slowly matured in the traditional way
It has a firm texture for a delicate, full-bodied cream
It has won more than 20 medals at the French "Concours Général Agricole" agricultural competition over the last 15 years