The Cooperative's very first Fromage Frais was produced in 1939, but production was limited at the time and it was not until 1973 that Isigny Sainte-Mère Fromage Frais was more widely available from dairies and cheese shops.
At the time, the selection of Fromage Frais was mainly sold in buckets (like the blocks of butter) and distributed among traditional Dairies and Cheesemongers in Paris, then in supermarkets.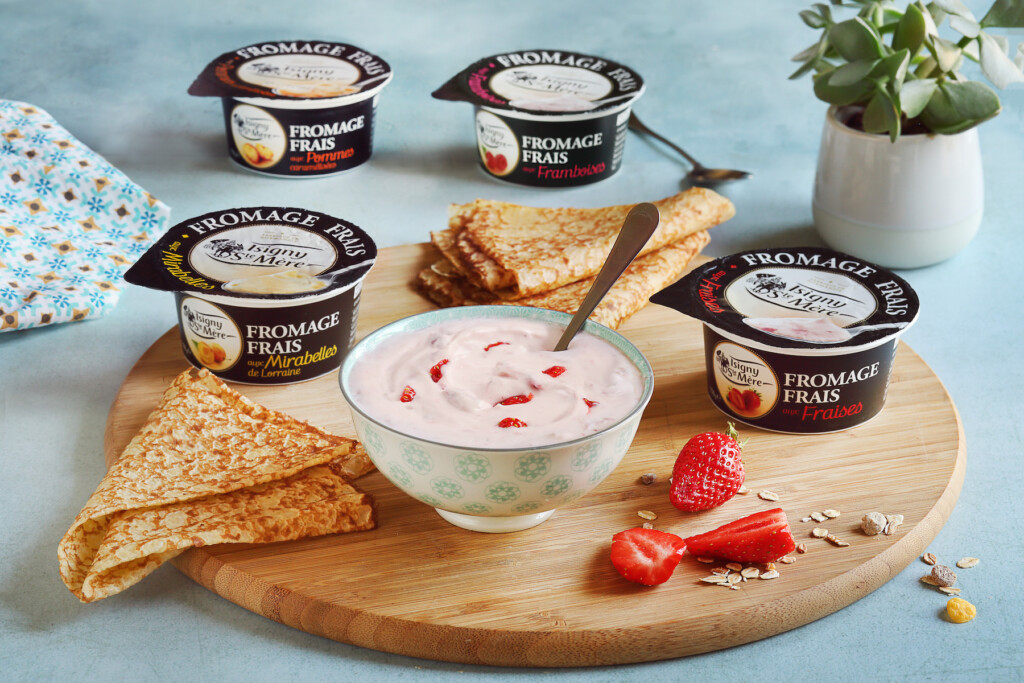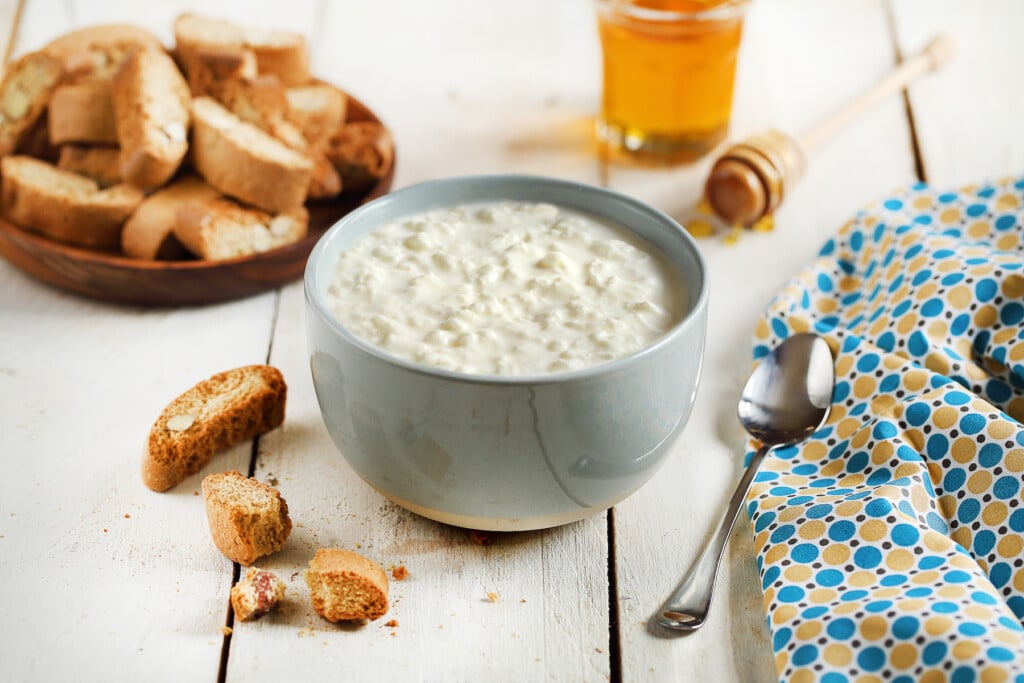 Since 2000, the Cooperative has been constantly innovating to offer ever-more delicious Fromage Frais, both plain and with fruit. As proof of their excellence, our Fromage Frais has won 47 medals at the Concours Général Agricole agricultural show since 1991, including 19 gold medals!
Our Fromage Frais
The flavours of our different types of Fromage Frais come from the Isigny terroir in the heart of Normandy, between Cotentin and Bessin. The cows graze on rich, lush grass, and produce premium quality milk. A simple, natural fromage frais recipe based on know-how handed down through the generations since 1932.
The two ingredients you will find in our Fromage Frais are milk and time… Our Fromage Frais pays homage to the recipes of yesteryear.
Fresh and authentic, they can be enjoyed at breakfast, for dessert, as a sweet snack or savoury treat as dips or added to recipes (e.g. cakes, quiches).
A wide range available: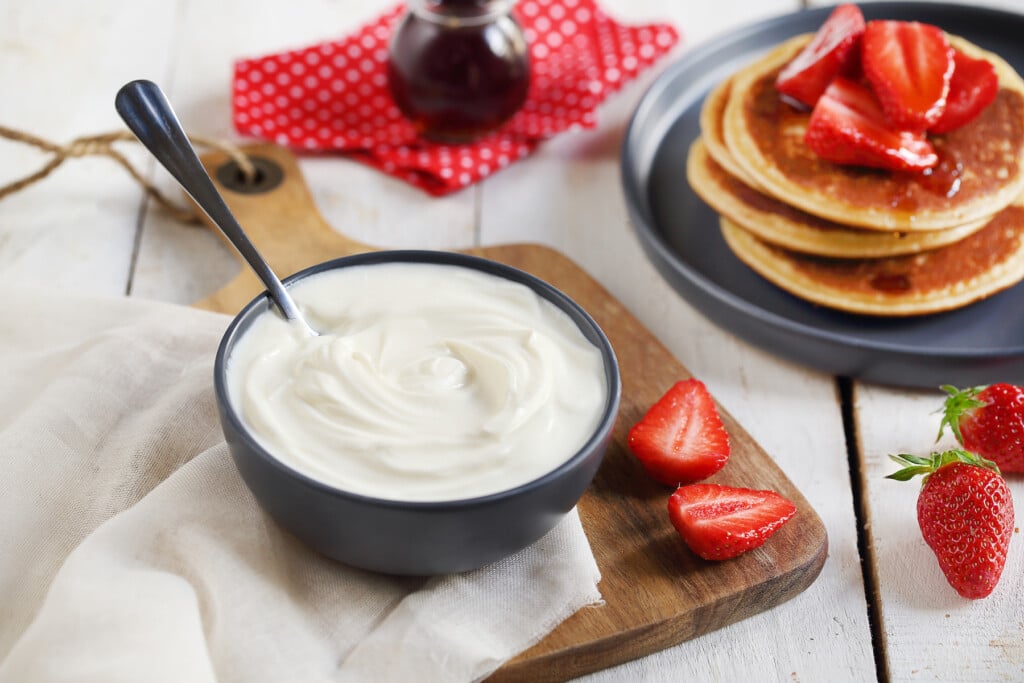 Plain Fromage Frais:
Creamy Fromage Frais
Country-style Fromage Frais Campagne with a slightly "curdled" texture
Fromage Frais with Fruits:
Strawberry Fromage Frais
Raspberry Fromage Frais
Caramelised Apple Fromage Frais
Pear Fromage Frais
Madagascan Vanilla Fromage Frais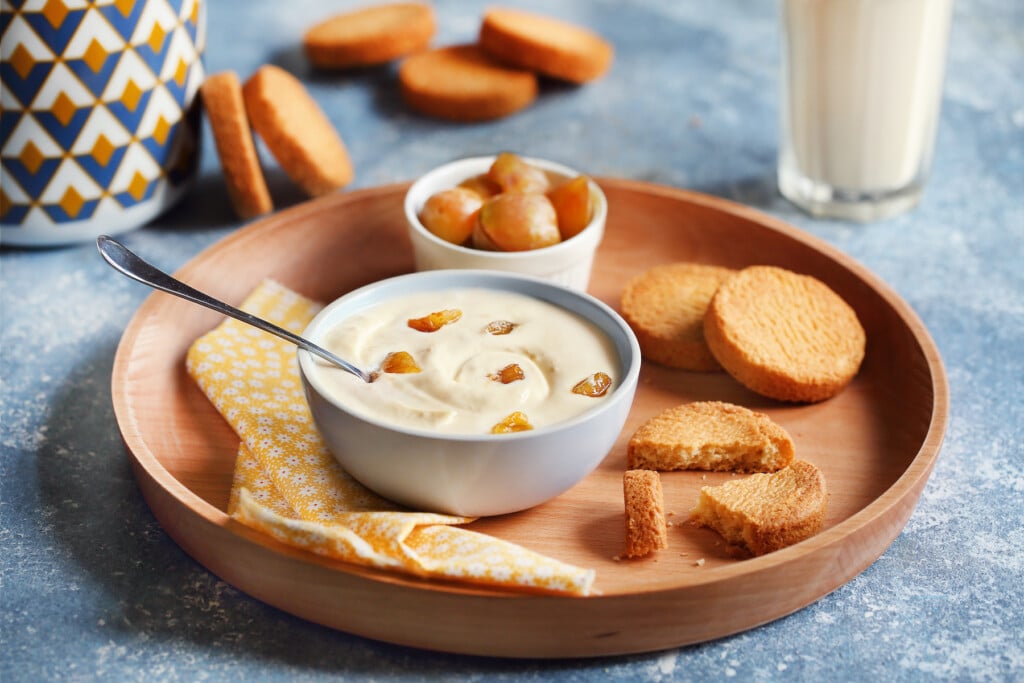 Characteristics:
Whole milk from Normandy collected from our 380 farms
Generously sized pots (150 g and 500 g)
Several awards at the Concours Général Agricole agricultural show
A "clean label" recipe: our selection of fromage frais contains no preservatives, additives or artificial colourings