Pont l'Évêque
Its name comes from the town of Pont-L'Évêque, located between Lisieux and Deauville.
Pont-l'Évêque cheese was created in the 12th century by Cistercian monks living near Caen, in Normandy. At the time, this cheese was known as "Angelot", a term derived from the name of a coin that served as a means of exchange, remuneration and taxation!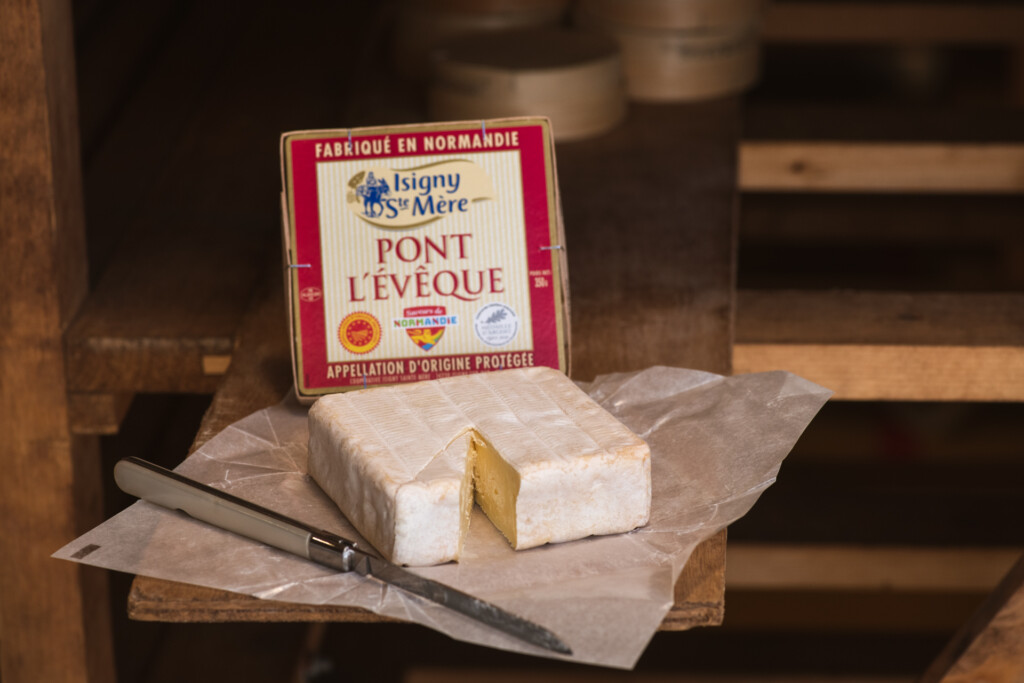 Pont-l'Évêque has been well-known since 1622, when Norman writer Hélie le Cordier published a 16-verse poem in honour of "Pont-L'Évêque", which contains the famous lines "Everyone also loves it because it is made with so much art that, young or old, it is only cream".
This is how Pont-l'Évêque, seeking to stand out from the beginning of the 18th century, took on its square shape with wooden moulds.
Pont-l'Évêque is therefore the product of a long-standing tradition of grassland and dairy farming. It requires the valuable traditional know-how that our Cooperative has been offering since 1972, when the cheese first made its appearance in our ripening rooms.
In 1996, it was awarded the precious Protected Designation of Origin, or PDO, label. This guarantees the origin of the milk, the way the cows are fed and reared, as well as the preserved know-how and local production of this cheese.
THE PRODUCTION SECRETS OF PDO PONT-L'ÉVÊQUE
Our PDO Pont-l'Évêque is made according to a very old cheesemaking tradition that continues to this day. We select the best milks, which are exceptionally rich in fat, protein and Omega 3, as well as the lactic flora characteristic of the Isigny terroir.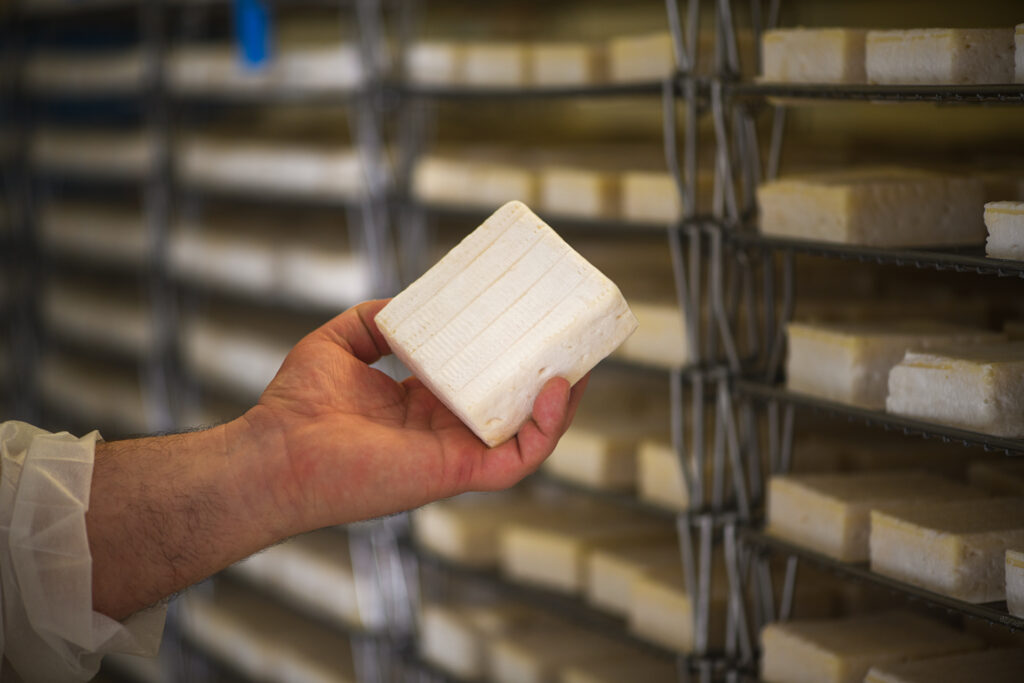 The precious milk is renneted to obtain a material known as curd, and the PDO Pont-l'Évêque cheeses are then ready to be placed in moulds.
They are drained for at least 48 hours, turned over several times and removed from the moulds before being salted and dried. Next, they arrive in our ripening rooms where, as tradition dictates, they are washed in salt water on day 7 and turned over by hand under the watchful eye of our Master Cheesemaker, who ensures that the flora develops correctly and that the cheese is creamy.
Our PDO Pont-l'Évêque cheeses will express the full extent of their character at the end of a slow, careful ripening process lasting between 8 days and 6 weeks.
THE SENSORY PROPERTIES OF PDO PONT-L'ÉVÊQUE
PDO Pont-l'Évêque is a soft cow's milk cheese which, since the use of wooden moulds in the 18th century, has had a square or rectangular shape with straight edges and defined corners.
Its whitish to reddish rind encloses a soft, non-sticky, ivory to straw-yellow coloured cheese.
It is a cheese with subtle lactic, plant-like and sometimes slightly smoky or nutty flavours.
It has refined, mild flavours of cream fresh from the farm.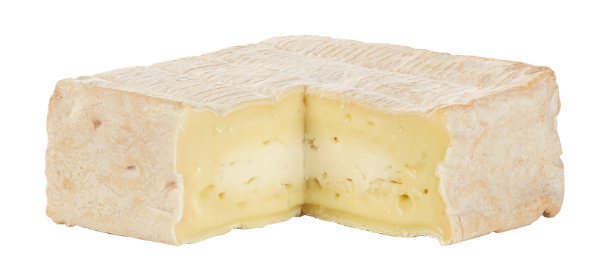 Did you know? To serve a Pont-l'Évêque majestically, take it out of its box and turn it upside down onto a platter or plate. It will develop a creamy appearance.
Our PDO Pont-l'Évêque
Our PDO Pont-l'Évêque is made from milk collected from selected farms within a 50 km radius, then ripened in our cellars in Normandy. It is produced in two sizes of square (small 220 g and large 350 g). Subtle and elegant, our PDO Pont-l'Évêque exhales precious aromas of hazelnut which are a perfect match for the nobility of a Normandy PDO Camembert on a platter. It can be served with a simple slice of farmhouse bread, a few dried figs, melted in the oven or in a gratin.
Characteristics:
It is a soft cheese with a washed rind that is yellow to orange in colour
It is made from milk collected from selected farms within a 50 km radius
Milk from our region
A cheese made according to tradition and ripened in our cellars in Normandy
Winner of several medals at the Concours Général Agricole agricultural show
It is available in two sizes, small and large