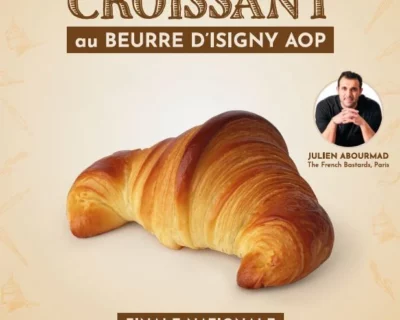 Competition to find the Best Croissant made with Isigny PDO Butter
22 June 2023
Can you hear that? The crunch of a crispy, flaky croissant… The 18th edition of the competition to find the Best Croissant made with Isigny PDO Butter took place on 10 May 2023.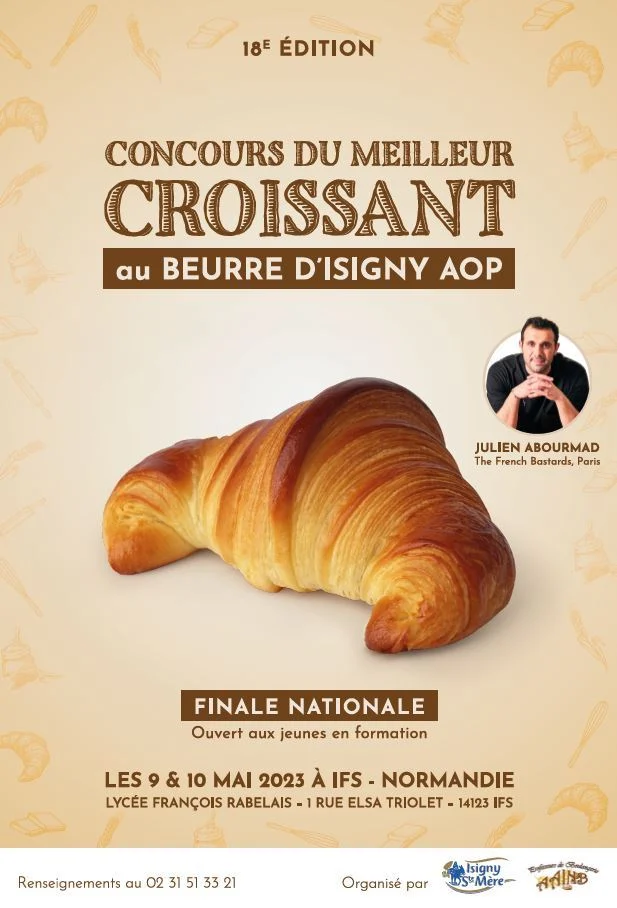 The competition was launched in 2006 by the Isigny Sainte-Mère Cooperative and the National Association of Bakery Teachers (AAINB) with the shared aim of promoting France's baking heritage and the core values of our Cooperative: the passing on of know-how, sharing, and the excellence of raw ingredients, including Isigny PDO Butter.
Held annually for the past 18 years, the competition is open to young apprentice bakers under the age of 20, giving them the chance to take part in their first contests under the watchful eye of seasoned professionals such as Julien Abourmad (Head Pastry Chef at The French Bastard).
Congratulations to Flavie Renault (a pupil at the Lycée Rabelais vocational secondary school in Ifs), who won the competition for the best croissant made with Isigny PDO Butter, as well as the competition for the most innovative pastry!