CHEESES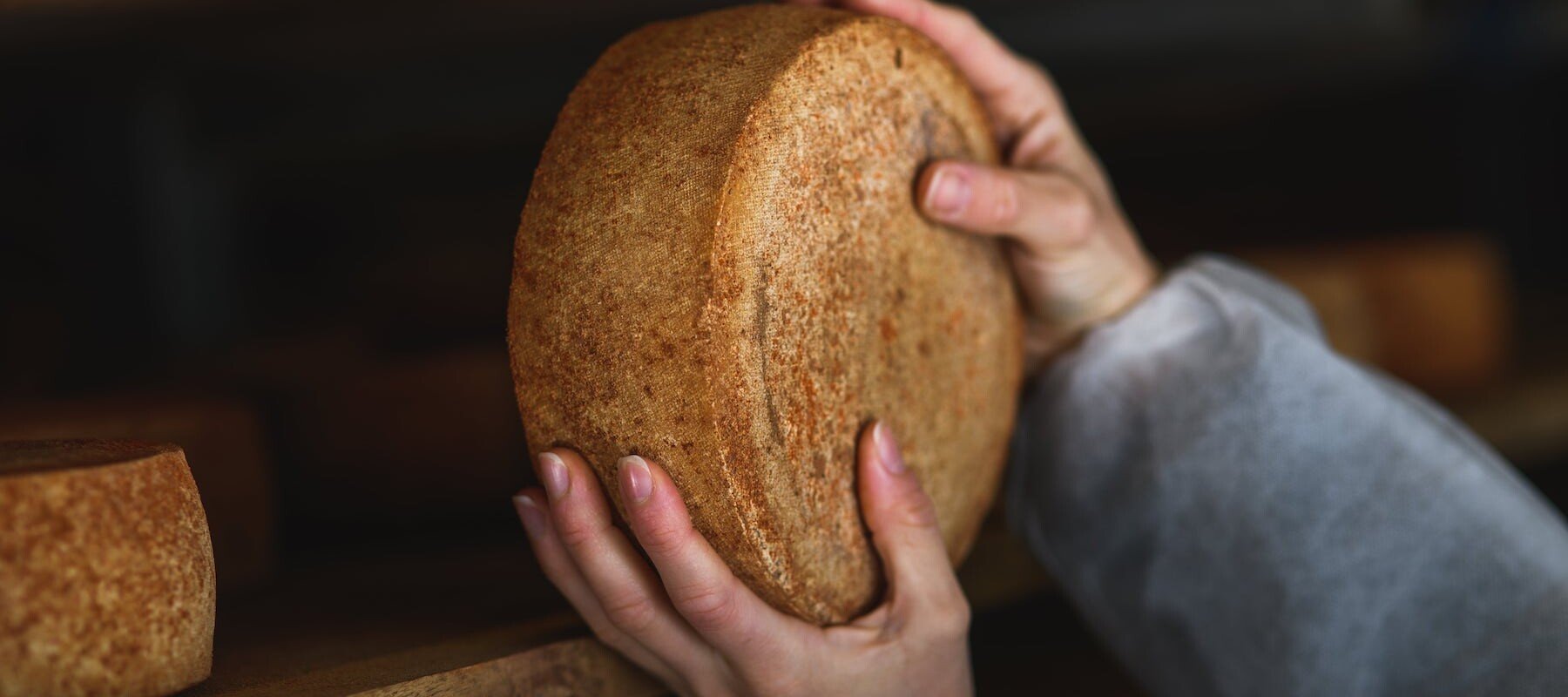 The cheeses and cheese specialities we make at Isigny Sainte-Mère all have the taste of our terroir, influenced by the bocage hedgerow farmland, the sea, the marshes, and the passion of our master cheesemakers…
A perfect alchemy with exceptional milk, treasured know-how and closely guarded secrets to bring you the very best in dairy tradition. Soft cheeses with a bloomy rind, soft cheeses with a washed rind, uncooked and semi-cooked pressed cheeses, fresh cheeses (fromage frais) are the dairy products of choice for creating sumptuous cheese platters and tasty recipes.
Our Camemberts
We have been making Camembert since 1932 and have acquired a great deal of expertise in the production of this cheese.
We have developed a range of products to suit every need and taste. (Normandy PDO Camembert, mould-ladled, organic, microfiltered, etc.)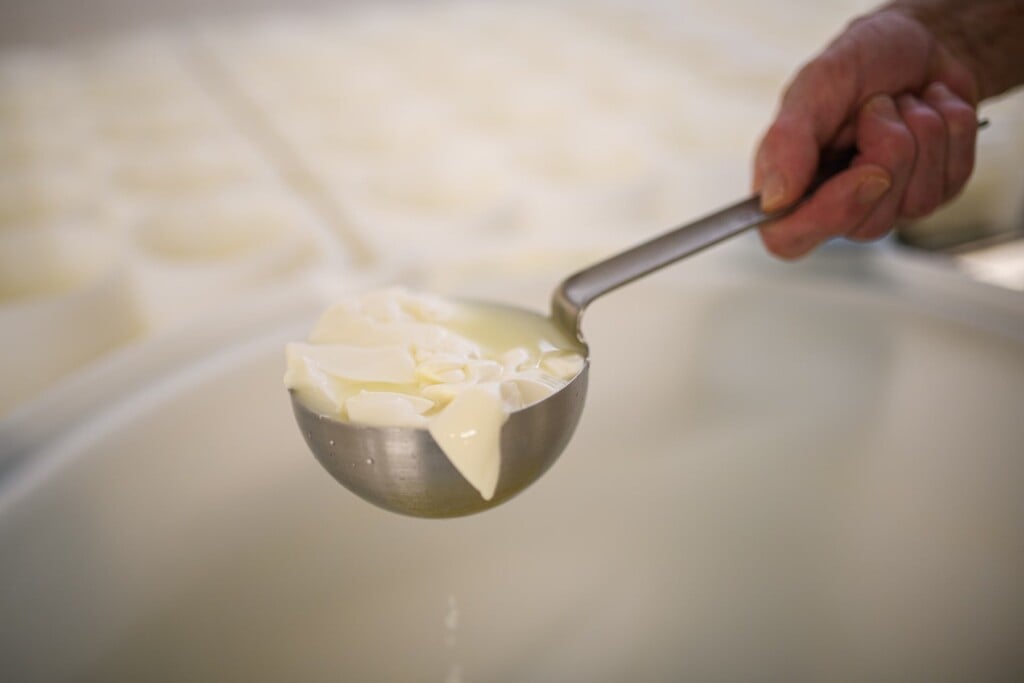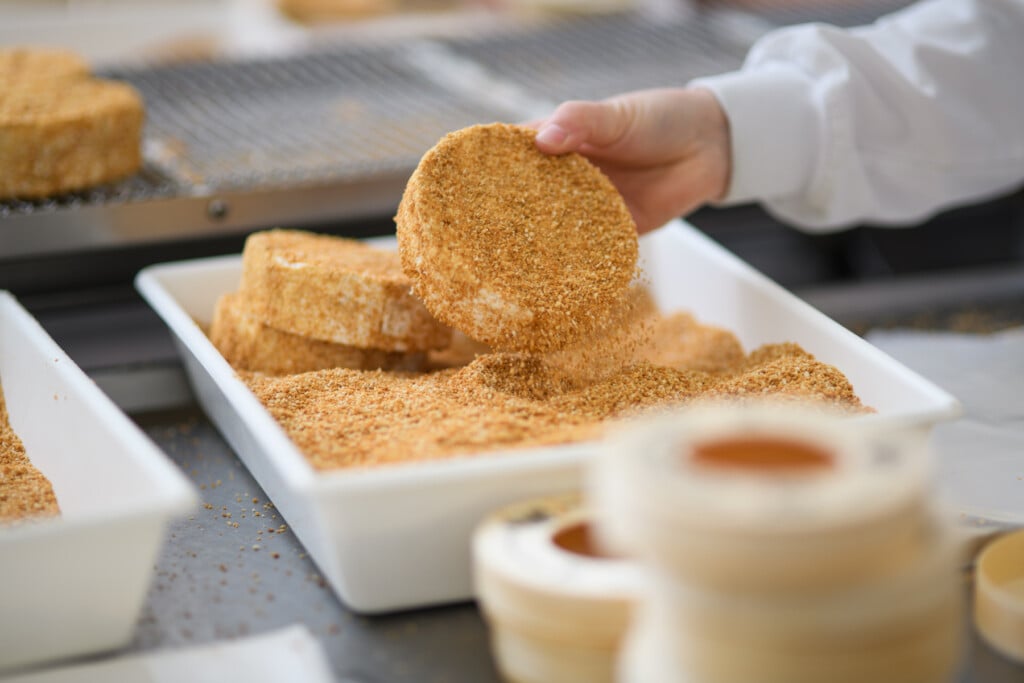 Our Camembert cheeses can be enjoyed and used in a number of different ways
as a dessert, on a cheese platter, as an aperitif, on a tapas platter, stuffed (with walnuts or Mortadella sausage for example), melted in a sauce (to serve with poultry, pasta, etc.), fried in croquettes, in fritters or incorporated into an arancini, roasted with cold meats and potatoes or served with a salad…
For dairies/cheesemongers, we offer Camemberts that are ripe enough to be sold and eaten. We can also provide cheeses that are ripened according to your needs.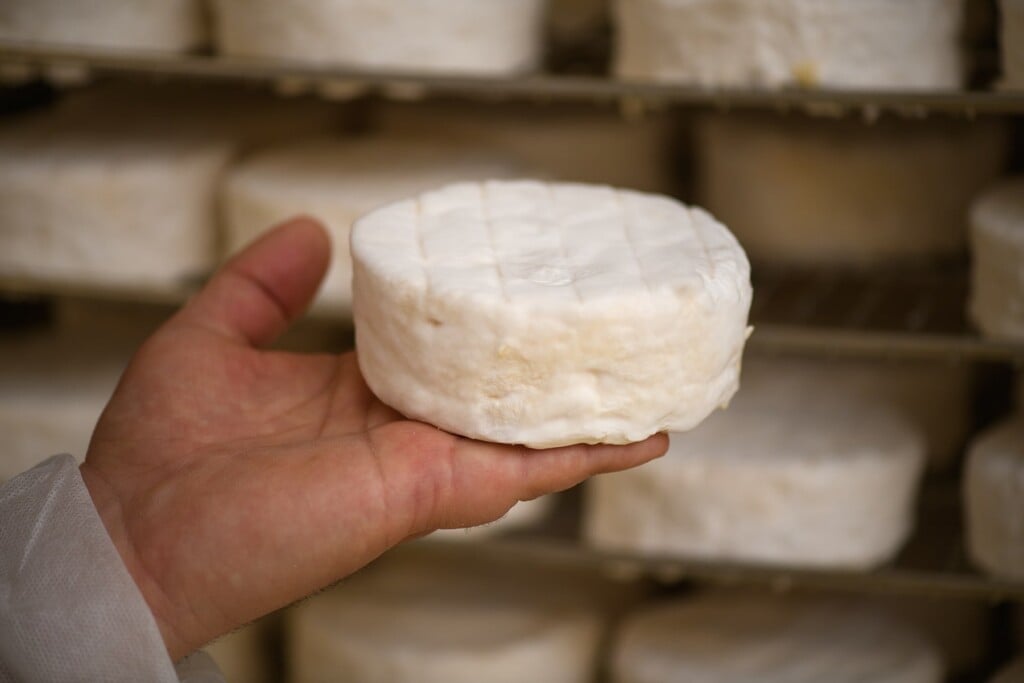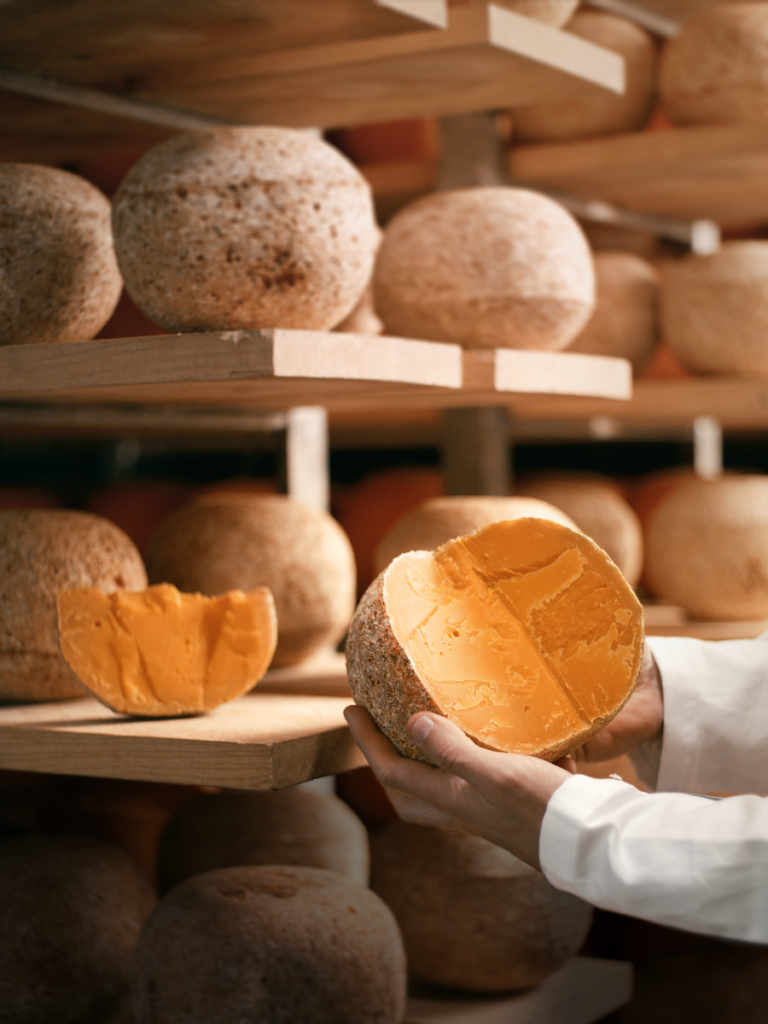 Our Mimolette cheeses
Mimolette cheeses, also known as "Boule de Lille", first made their appearance at Isigny in 1951.
They are made from our naturally rich and aromatic milk and are then matured on boards in our Normandy cellars, in strict accordance with tradition.
Today, Mimolette is making a comeback on cheese counters, with cheesemongers delighted to show off this stunning orange sphere which brightens their stalls.
The rind gives these cheeses a beautiful lunar appearance.
At Isigny Sainte-Mère, making Mimolette is a tradition that goes back several decades. Our preserved know-how has earned us a Label Rouge (Mature and Extra-Mature Mimolette) attesting to the quality of the cheese. We have also won numerous awards, including the title of Best Cheese in the World in 2023 at the Concours International de Lyon, with a tasting score of 100/100.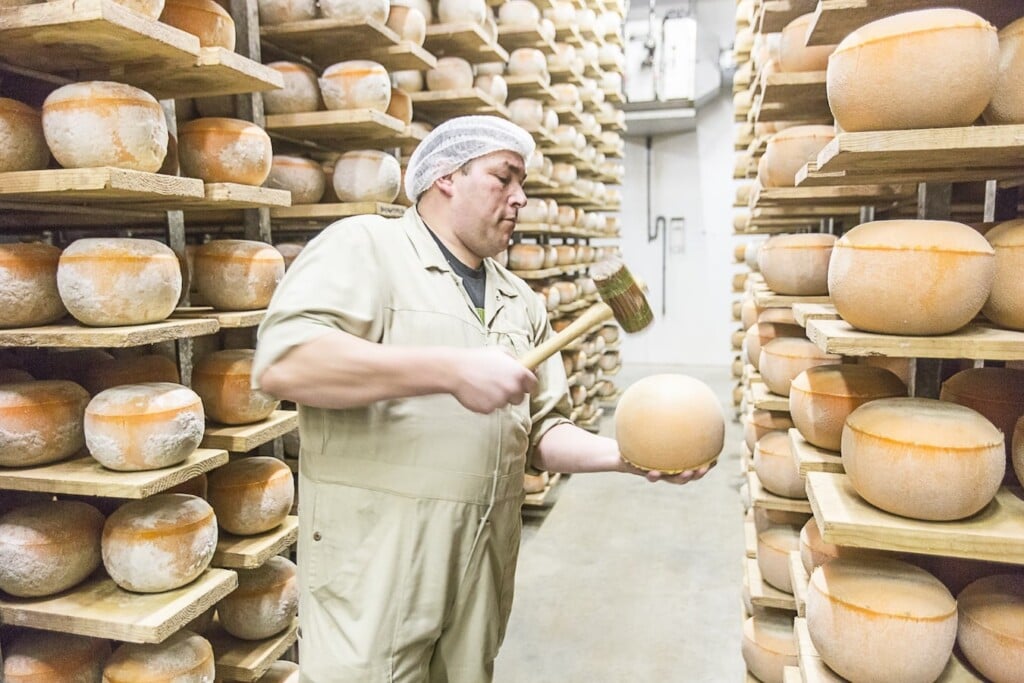 Mimolette cheeses ripened to suit all palates
For dairies/cheesemongers, our Mimolette cheeses are available at different ripening stages: from 3 months (young Mimolette) up to 24 months (Extra-Mature Mimolette). You can also ripen them in your own cellars, to give them their own unique character.
Our Mimolette cheeses are made following a "Clean Label" recipe (no preservatives, additives or allergens)
In order to cater for all requirements, we also produce Organic Mimolettes (scrupulously adhering to Organic Farming specifications)
Our Mimolettes are available in cubes for aperitifs or salads, and even as slices to slip into a burger!
Mimolettes are available at different stages of ripeness, as whole or pre-cut balls, slices, shavings, cubes, etc.
Our Mimolette cheeses can be enjoyed and used in a number of different ways
As a dessert, on a platter, in shavings, cubes or sticks for an aperitif, on a tapas platter, in a salad, in savoury biscuits, in a gratin, quiche, sandwich or burger…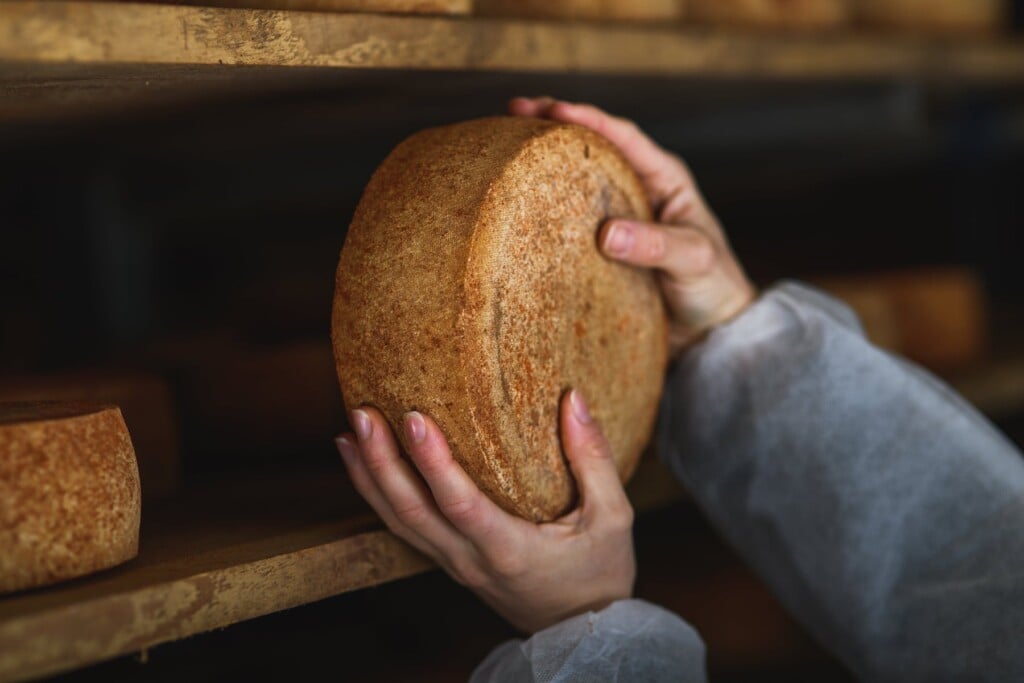 Our Tomme cheeses
Normandy Tomme is the fruit of Normandy's superb terroir combined with our ancestral know-how.
It is a pressed cheese, ideal for selling by the slice.
It is made from GMO-free milk selected for its exceptional richness in fat, proteins and vitamins.
Our Normandy Tommes are ripened on a wooden board for 3 to 6 months in our cellars in Chef-du-Pont, in the heart of Normandy.
As they mature, the rind thickens and becomes covered with a grey coat, which accentuates their unique fruity flavour. This white to ivory-yellow cheese is soft and has small holes.
It has a fruity taste and a soft, melt-in-the-mouth texture.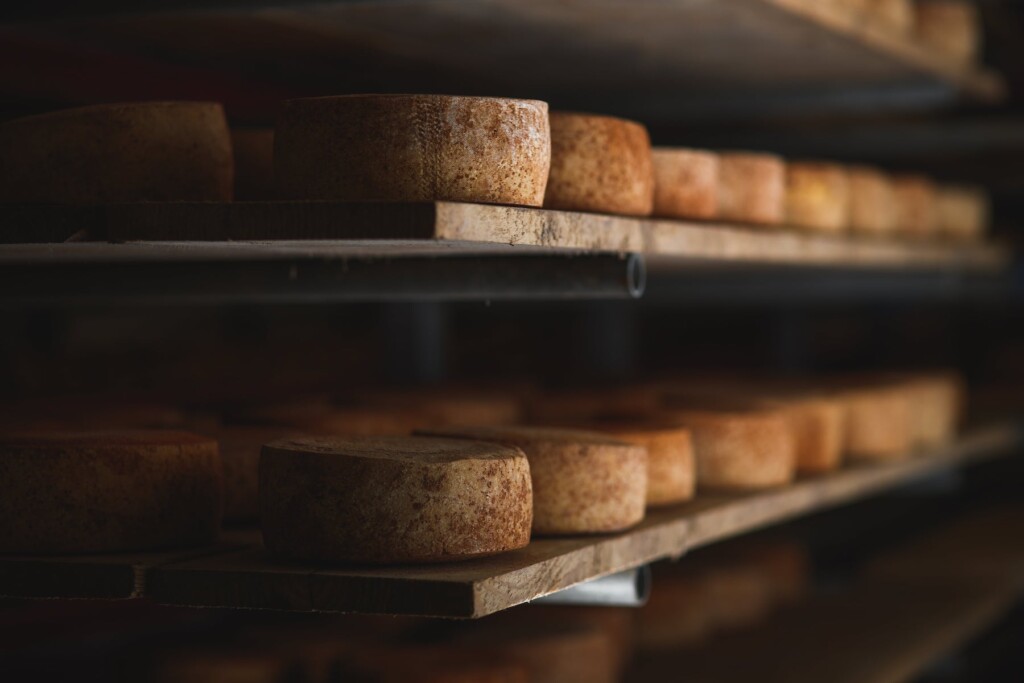 Our Normandy Tomme is selected by our master cheesemaker before reaching your shelves, to guarantee a high-quality product.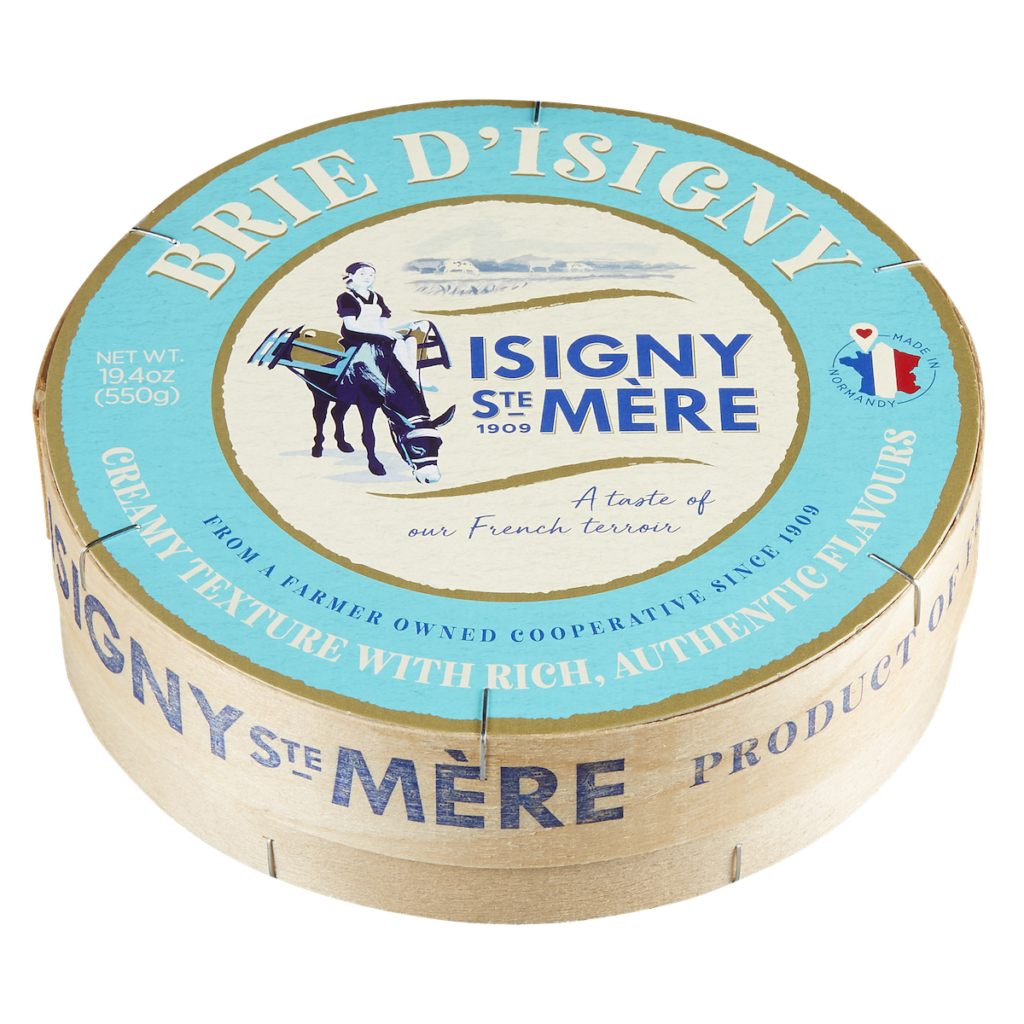 Our Bries
Our Isigny Brie is a soft cheese with a bloomy rind that we leave to drain slowly.
Our double cream recipe produces an indulgent creamy Brie (60% fat).
It has a white, velvety rind and a soft, creamy centre with a slightly salty taste. A Brie with a great reputation, especially in the United States! Depending on how it is matured, it can be mild, creamy or have an intense flavour.
Possible uses for our Isigny Sainte-Mère cheeses
All of our cheeses can be used in culinary preparations but also in savoury biscuits (Mimolette, Camembert, Pont-l'Evêque, etc.) and snack recipes.
Formats and packs
Mimolette ball (4 different maturities)
Pre-cut Mimolette portion
Sliced Mimolette
Mimolette Slab
Mimolette cubes
Pavé d'Isigny (2 kg)
Saint Paulin – Abbaye Sainte-Mère (1.8 kg)
Tomme: (2 kg)
Camembert (250 g)
Brie (from 350 g to 3 kg)