PUFF PASTRY BUTTER SHEET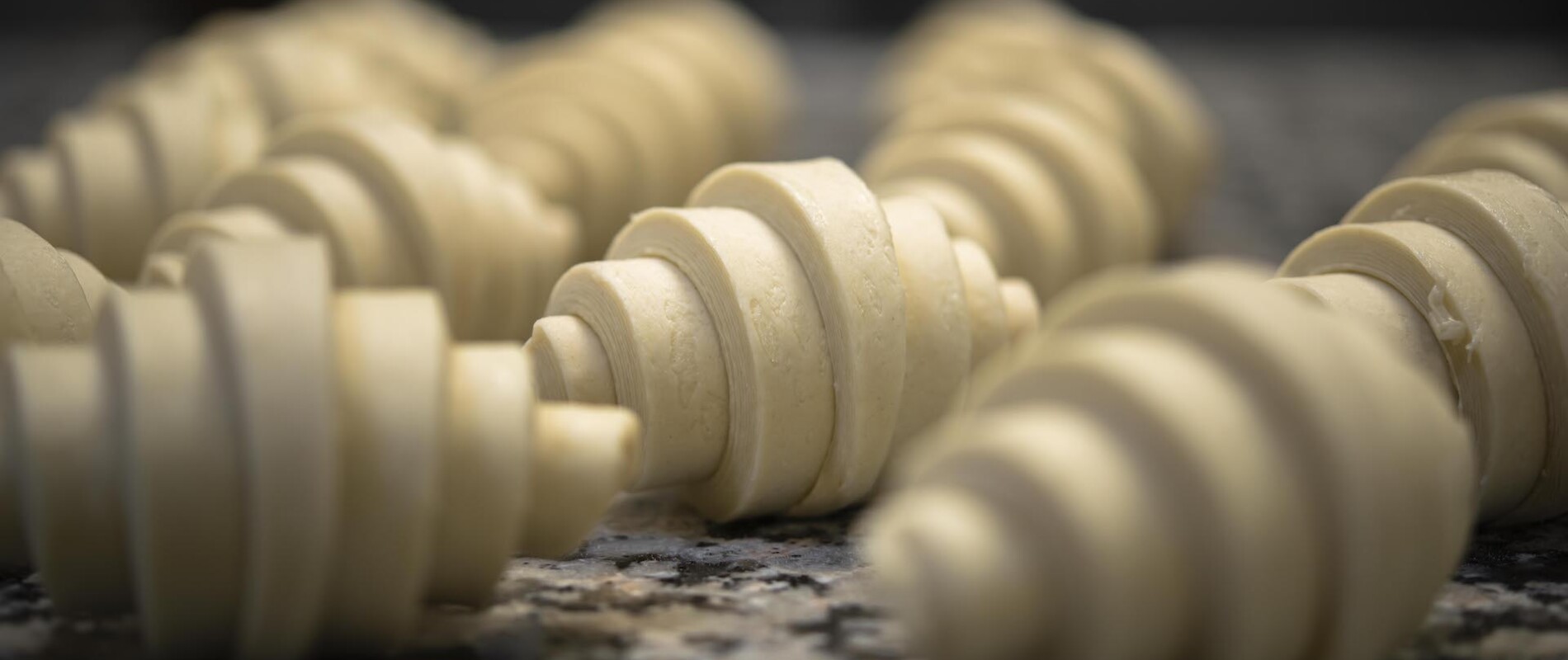 Our puff pastry butter sheet is the format of choice for bakers, pastry chefs and top chefs the world over
They are also the star of our "Isigny PDO Butter Best Croissant Competition", which is held every year in more than one hundred training centres across France, enabling us to pass on traditional butter-making know-how to the next generation.
During this competition, organised with the AAINB (National Association of Bakery Teachers), dozens of apprentice pastry chefs from all over France put our PDO Isigny puff pastry butter sheet to the toughest test under the watchful eye of professionals and experts in the trade.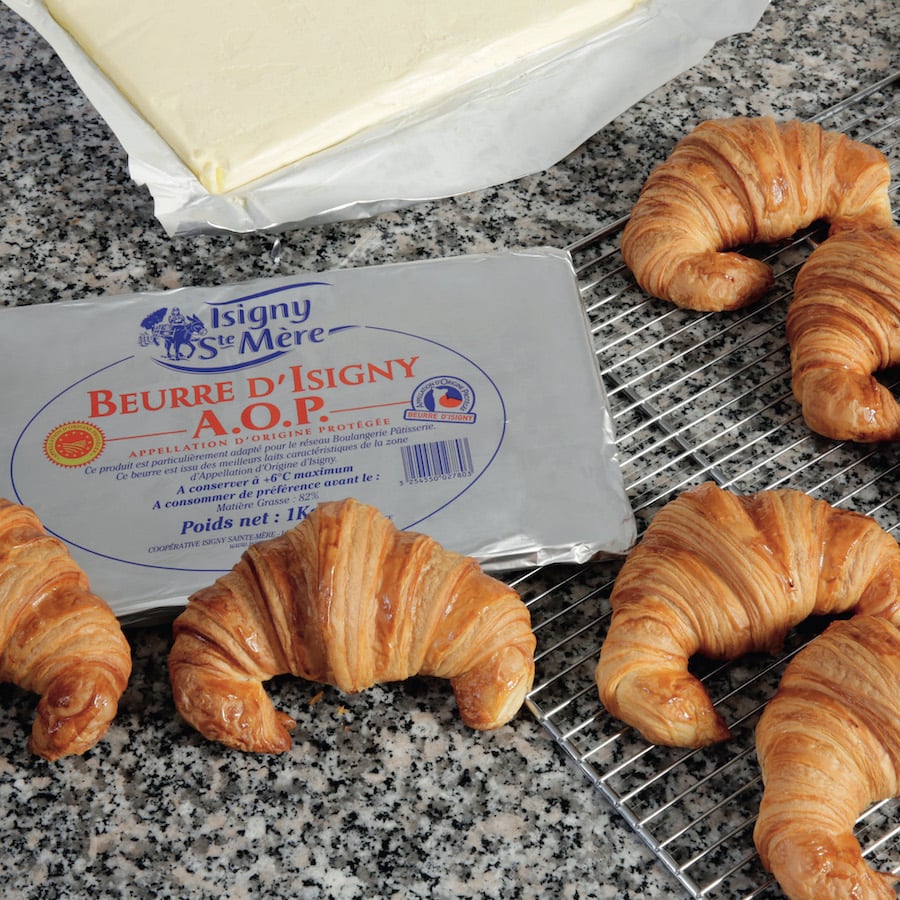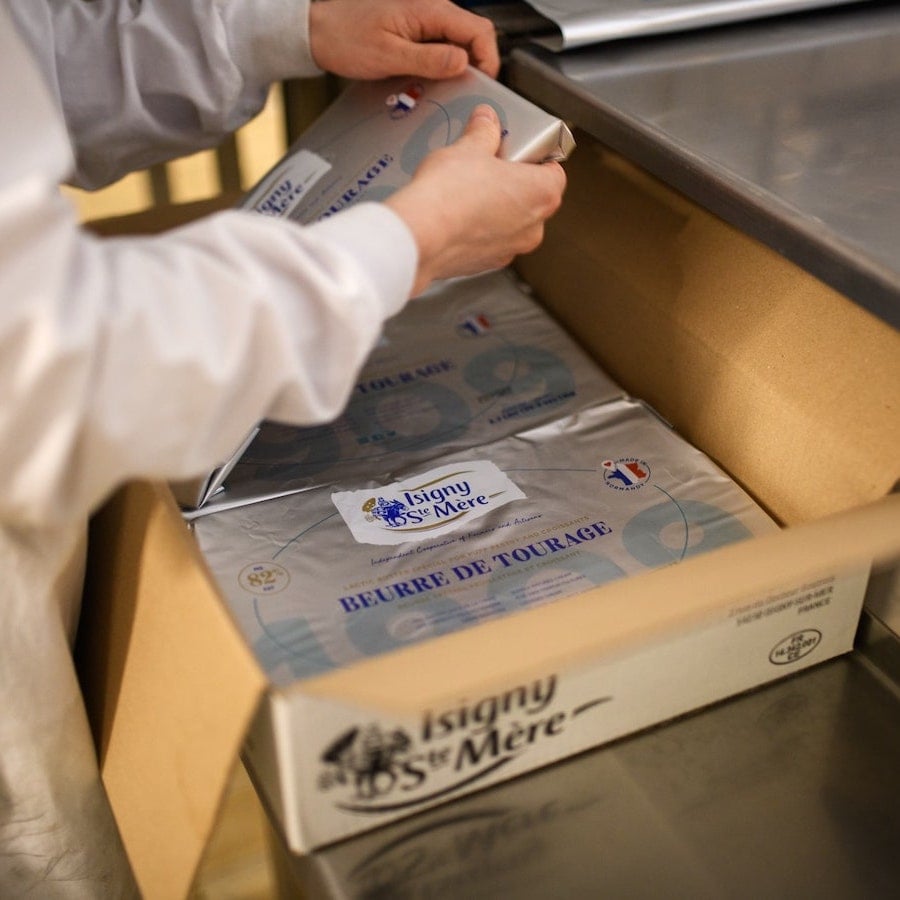 Our puff pastry butter sheet is specifically designed for making pastries and flaky and puff pastry.
It is soft and very malleable, which is essential for making an airy flaky pastry. It gives pastries a subtle, inimitable taste with the fine aroma of Isigny Sainte-Mère fresh Butter.
The buttercup colour gives pastries a golden warm, authentic appearance.
The puff pastry butter sheet is ideal for rolling out doughs, as the texture is identical to that of the dough/pastry.
This ensures uniformity and the required airiness and flakiness in the finished product.
The Butter is not brittle or crumbly. It has a high melting point, which means it can be used correctly in both summer and winter.
Its "slab" format makes it easy to incorporate the Butter into the dough without tearing, thanks to its texture, malleability and homogeneity. You will be able to roll out the Butter evenly and let your imagination run free to create delicious pastries and flaky or puff pastry.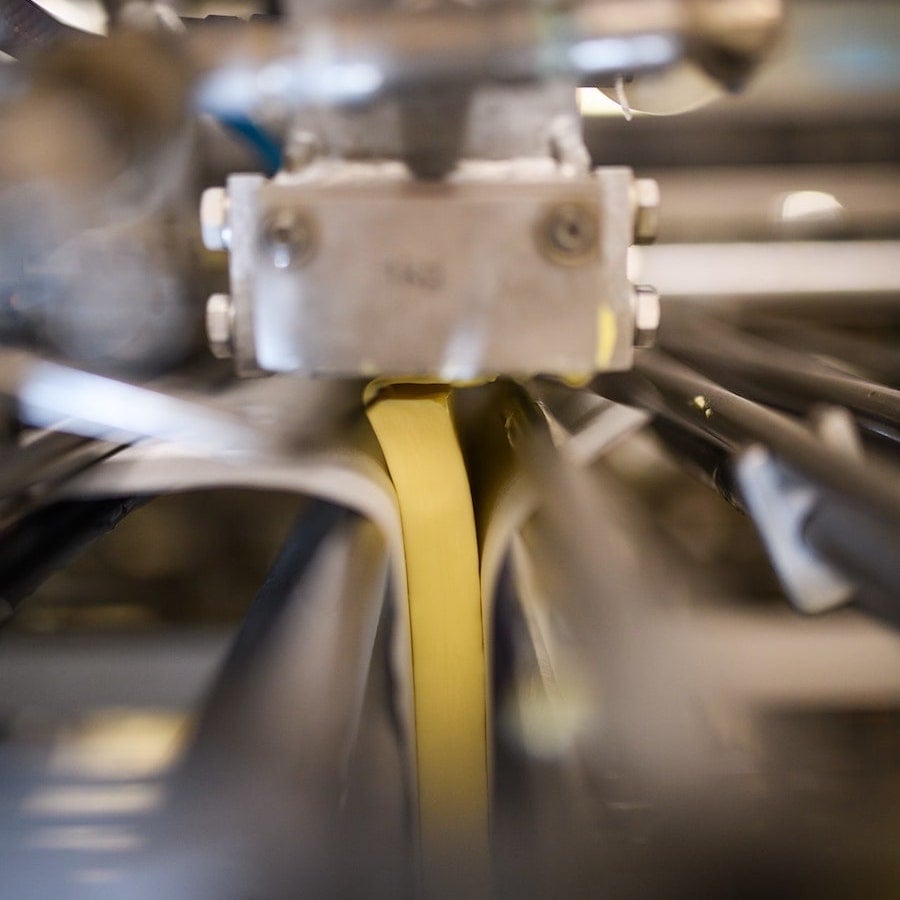 We have developed a communication kit for bakers and pastry makers who use our Butter sheets. The kit helps them promote the use of authentic AOP Isigny puff pastry butter sheet in their pastries to customers. The key to that inimitable taste and crispness! This communication also helps to reassure consumers about the origin of the fats used by their baker or pastry chef.
Isigny PDO puff pastry butter sheet can be used to make:
Croissants, pastries, flaky and puff pastry, Galettes des Rois cakes, Palmiers biscuits, etc.
Available formats and packs:
1 kg sheet of butter
PDO or Organic Butter
10 kg cube of butter